Look and eat, the most like the strawberry bouquet <Japan Air Transport>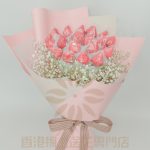 If you have a foodie girl around you, consider adding something new and give her a bouquet of strawberries! This Strawberry Bouquet is not only as beautiful and attractive as other romantic bouquets, but also edible! !
Girls receive flowers, and after taking pictures, they can also eat the big, popular strawberries. They can see and eat. It is definitely a new choice for sending flowers~
Strawberry Bouquets Can Be Seen and Eaten
In the past, it was very romantic to give girls an ordinary bouquet of flowers, but the flowers would wither in a few days, so I had to take as many photos as possible before throwing away the bouquet. When girls receive strawberry bouquets, they will feel pleasantly surprised. After taking photos, they can share strawberries together and eat all the sweetness in their stomachs!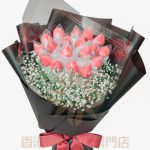 Information provided:Hong Kong Flower Delivery Store