Full-line graduation bouquet series, free shipping for delivery in stations along MTR (Tsuen Wan Line, Kwun Tong Line, Island Line)
————————————————————————
On special or celebrated days, don't just focus on your heart, let the joy pass, and make memories more joyful.
Now when you order graduation floral products or bouquet series, share your flower delivery joy on Facebook and paste the following link, and take a screenshot of WHATSAPP to 5740-0469, you can get a $50 rebate discount on shipping (only HSBC PayMe / FPS), Limited time offers and places are limited.
⬇Please share the link now⬇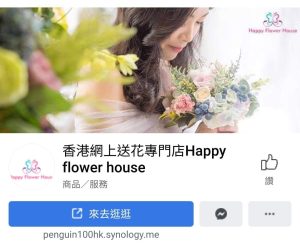 https://penguin100hk.synology.me/URL/GGwWx
*We have the right to make any changes to this offer without notice. In case of any dispute, the final decision is reserved.
Pursue ideals (sunflower, white platycodon, white gypsophila, eucalyptus)

Pursue ideals (sunflower, white platycodon, white gypsophila, eucalyptus)

The whole line uses imported flowers such as Colombia (Colombia) roses/Ecuador (Ecuador) roses (not applicable to 99 or more roses, opening flower baskets), and the florist of the American Floral Institute in Hong Kong is in charge.

Why do we insist Colombia (Colombia) rose/Ecuador (Ecuador) rose as your first choice for flower delivery service?
Because they are so special!
Delicate flower-shaped outline and unique dazzling color petals, unparalleled exquisite bright and delicate texture, comparable to the top jewelry in the rose industry. Create enviable and exciting flower-giving moments for you, simply order flowers online and deliver flowers as gifts.

Let's first talk about Colombia, a country located in the northwest of South America. The roses imported from this place are rarely seen! Colombia is located near the equator and is the origin of the world's top cut roses. Natural conditions such as mountainous terrain and precipitation make the flowers here have longer stems, larger buds and brighter colors. There are not too many peculiar varieties, but the flower patterns are relatively free and good quality, and the import quantity is not large, so the market price has been high.

Imported roses from Ecuador are often seen in top florists. In fact, Ecuador is very close to Colombia, and the terrain and climate are similar, so the quality of roses in both places is very high. Ecuador is the only country whose capital is located on the equator, marked by a tropical rainforest climate. The average temperature in Ecuador is between 18-29 degrees throughout the year. There are no four seasons, only the "rainy season" and the "dry season". This climate is simply too suitable for flowers! These unique conditions make the roses produced in Colombia/Ecuador loved by flower lovers all over the world.

<Pick up at Kai Tak MTR station, cash back $50 on the spot, the promotion period is limited>